Whole Lotta Fuzz
When I was thirteen and clueless I had Kelly Osbourne and Avril Lavigne to look up to as these "alternative girls" in the limelight. Not exactly Janis Joplin or Debbie Harry but hey. Nowadays all I see is Snapchat filters and the Kardashians and it does worry me a tad. So I was elated to find out that there's a Maltese rock duo who have a song about periods. And frankly, it's frikkin' awesome.
Ok, so it's not going to be everyone's cup of tea, some may find it a bit er, heavy– but there's no denying that Fuzzhoneys are pretty darn cool. You've gotta hand it to them, if anyone could pull it off, it would be guitar slingin' frontwoman Francesca Mercieca and killah drummer Caroline Spiteri, who comes across as the more reserved half of the pair. Until she gets on stage that is.
Menstruation matters aside, their music conjures up the sounds of rock legends- think Led Zeppelin and Black Sabbath. Francesca's more of a Robert Plant than a Courtney Love, with an impressive vocal range that will mess with your head- from raspy growls to spine tingling high notes- soulful well beyond her years and, dare I say it, generation.
Their appeal goes way beyond new wave feminists and taps in to the tourbus-shaped void of everyone's who's ever wanted to go on a 70s road trip.
With a grungy DIY image that's steeped in riot grrrl angst, but a sound that's altogether more accessible- head-banging bluesy rock mixed with cutesy backing vocals to balance out the jarring riffs- Fuzzhoneys can be sharp and screechy, but sometimes warm and fuzzy too. Typical girls amirite?
I met up with them both to see what the fuzz was all about.
Photo by Matthew Attard
Hey ladies. How u doin'. Let's get this out of the way first, are you a "feminist band" first and foremost or just "a band"?
C- We would prefer it we weren't called that. Because we believe in equality, not that females are better than men. Feminism is equality but at the moment it's gone a bit extreme. So for us it's just like, "we're women, and we're playing."
F- The thing is, we use the word "Femme" in our music in the "woman" sort of way, not like "oh my god I'm a girl!" We are not a "feminist band", we believe in equality, but because of certain inspirations, it might look like that…
C- Obviously we're women, we can't escape that. But still, as women we're quite male as well. I mean, everyone is male and female you know?
Yep.
F- The thing is, we still have a lot to say about certain issues and we do it. It's more activist than feminist. We're activist, and equalists.
C- It's not like "fuck men, we're better," but we're females at the end of the day so why not sing about it? I mean men talk about fucking so…
Oh yeah hahaha that's true
C- I mean women do too. So with 'Period' it was like, "I wanna talk about that." I don't remember how it started exactly, we were just playing and I think we just said, shall we talk about our periods like? We were both on or something… And I'm like "say this" and Fran came up with "raining"…It wasn't like "I'm a woman I'm so sad." We're just talking about the description of the experience.
F- We want to put a message that's unconventional across, and yes, we do. For sure.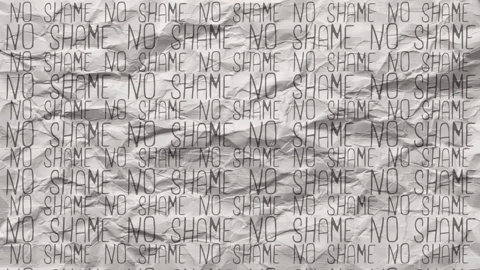 Cool, just wanted to clear that up! How did you two meet?
C- We had common friends and we used to hang around in the same places, mostly Coach and Horses, but we never actually spoke to each other. Then one of our common friends told me that Fran was going to the same festival that I was going to, Benecassim, and he told me to talk to her about maybe camping together. After the festival we ended up at another friend's house who had a drum set and a guitar and we started jamming together.
Then I'd posted a video of the Black Keys and Fran messaged me like "Let's start a band like that." And I'm like tal-ostja. So we met at my house- there's no soundproofing there and we used to jam on my drums, all the neighbours could hear. That's where we wrote 'Chemistry', our first single.
F- So the first time we met up "just to see what happens" we wrote a song.
Photo by Kamy Aquilina from C6 par
Really! Ah that's so cool, and it's funny that it's called Chemistry as well…..Very apt that you hit it off so well.
C- We really didn't think it would get this far, but it did insomma.
Definitely. So when did you become Fuzzhoneys?
C- September 2012, a few days before Francesca's birthday.
Quite a long time ago then. Just goes to show that you really had that spark as a duo. You've just released the new video for 'Period'. How has the reaction been so far?
C- Tal-ġenn uh, a lot of people have been telling us they like it. We've been playing that song for ages- it's always got a great response. We launched it at Brodu's launch, we always try to play a new release at every show we do.
But the first time I felt it was a special song was at the launch of 'CD Tal-Ġenn' back in January. The set had finished and the crowd wanted an encore, and I remember Mattew Cardona (The Velts bassist) was like "play Period!" So like, a guy was requesting it. I guess they accepted it, not just as a song about periods. I mean for men to like that song…
That's cool! Well, it's a great song. I came across it because of the new video. It really "looks like the sound" if that makes sense?
F- I'm still not completely over the response. I can't get over how happy I am with the video. We had been collecting all this footage from gigs and scanned collages for ages, our good friend made it so it's really special for us, it's exactly what we really wanted and what we really love.
I can see really see that, it's like a complete scrapbook rolled into one awesome music video…
F- It's just the memories, the audience, the people jumping… I am just so happy. And this is just the first step.
Does it feel like the first step? From the "birth" of 'Period'?
F- It's just like a taster. This new direction with the artwork included in the videos is exactly "us", and then to see how Jenny (Mercieca) edits it into a video has overwhelmed me. It's distracted me from the response because I'm just so happy with it.
I would be too. I keep sharing it with friends being like "have you seen this?" It's awesome.
F- Thank you. David from Temple Studios helped us a lot too. When it came to the spoken "narration" part of song, he was the one who was like "why don't you write some lyrics for that". By the next day I had done a bit of research to get ideas about some kind of period-based narrative. You have no idea how many people there are out there literally obsessed with periods, cosmic cycles and shit. I was thinking of the imagery that could be used in the video to get inspired. Blood and wolves howling at the moon…
It's funny that we're actually talking about periods. We just don't usually, and they're quite a big part of our lives as females… so many implications.
F- To speak about your period is the activist that I want to be. I'm saying like "get over it" tipo.
It kind of gives people a shock then it's like "right, well that's out of the way let's get on with it." Noones ever made it quite so blatant before…
F- For me, without getting too personal, I never knew what was happening… The first time i saw a tampon I thought it was a sweet, you know? There are so many "embarassing" period stories that every woman has. Like this girl who got her period in an exam hall in front of everyone. Everyone knows one. That's what the "No Shame" lyric is about. It's not about guys. It's more about how uncomfortable it can be for us. And it's nothing to be ashamed about.
I see! Ezatt. So then, what advice would you give to your younger fans?
C- To be yourself. And like, own it. Our song 'Femmetastic' is all about that.
F- The thing is, when you're going through puberty, it's a very natural thing but it's also very stressful. And then there's the media, and how it "teaches you" to be a woman. If I had to say something to the young listeners it would be just to try and be in tact with your natural self. To be a woman, or to be a man, as long as it's your own self. Don't try to be what you're not, that's what we're promoting. You don't need to be a macho man or a Barbie doll. Don't stress, ignore what the media tells you to be, and be who you really are.
The way I dress today, wearing these short shorts… I've got a lot of confidence. The problem I have with "feminism" is objectifying yourself on purpose. That's stupid. You've got to grow and learn from your mistakes, that's the only way. But why listen to us? They listen to our music, we're not political….
But it's good to have advice from your favourite band. They might have some issues fitting in or being bullied at school…Who were your idols growing up and who did you listen to?
F- Yeah for sure. We love supporting everyone.
C- Anything on MTV. I used to really like Britney Spears and Backstreet Boys. Beyonce, Sean Paul, that kind of shit. When I turned thirteen I got really into Green Day, I was obsessed. A few years after I got into The Beatles and that opened up a whole different world. Then came the Indie days- The Strokes, Arctic Monkeys, Kate Nash…
Yeah I remember those days…Who's your all time idol?
C- Probably Tony Montana. And Snoop Dogg. After I watched Scarface I was like "I'm the bad guy" you know? I got really confident after I watched that movie.
F- I had no music background, and in Form 1 I started making friends- before that I was very antisocial. So there was this girl who was a goth and really into metal, and I was like "cool, I'll be your friend." So we'd listen to really hardcore heavy metal sharing a headphone each on our school lunch-breaks. We'd go to gigs and get into mosh pits- it was great. She used to make these playlists, and one time Nirvana came up and I'm like "What the fuck is this. It's not as stressful, I'm not that angry, I actually like this!" you know? So I went crazy obsesed with Nirvana. I learned to play the guitar because of Nirvana. I had to tell my friend "I'm sorry, I'm not a metal head."
Hahahaha. Break it to her gently.
F- I got obsessed with grunge. Pearl Jam, Smashing Pumpkins… But when I discovered The Beatles through Kurt Cobain's biography it opened my mind, I found where I had to go. The sixties and the fifties… As soon as I found the blues I fell in love. My whole thing is based on Jim Morrison- he's my idol, from his poetry to his films… And Nina Simone. I ended up falling into that sort of blues, that sound. My guitar is even called Rosetta after Rosetta Tharpe, who was a gospel and rhythm and blues singer. That's what I feel is me. But there's that whole background of influences that got me to the place I'm at now.
So collectively you've collected a whole lot of inspiration to get to the sound you have now…Maybe even Snoop Dogg comes out sometimes.
F- Yeah exactly. We're not closed minded.
C- Foals, Black Keys, The White Stripes….Sometimes I think that what I play I don't think I'd listen to. With Fran, the way she sings, you can tell that she's inspired by what she's really into.
F- Caroline can't copy a song that she likes. She has to do more.
C- I hate overboard drummers.
I didn't grow out of the bands I discovered as a teenager- Hole, Heavens To Betsy…Sometimes you need to listen to the angsty bands of your teens when you need to let off steam. Sometimes they really help.
C- I dont think I get those days…
F- I get those all the time. You need music in general in life. You need different genres to keep you psychologically intact. If you're having a bad day you need to listen to one thing and if you're having a good day it could be something else.
Yeah. I mean I listen to 'Super Bass' when I'm getting ready to go out.
F- Jew naqra reggae.
Ezatt! So, have you got any tour plans lined up because I think it's only fair that you share Fuzzhoneys with the rest of Europe….
C- We've actually just been to Nottingham and Sheffield in March, we had four gigs, one everyday. We're planning something coming up. At the moment we're saving up for recording. When we release the album, for sure we'd like to play in England again. We're planning to release something at the end of the year, a zine along with a CD with Reciprical Records. And a full album next year. What we produce is always "us", it's very DIY. It's our rule, we do what we want. The only things we change are things to make us better, according to the recording studio.
It's always nice to have that outsider advice sometimes.
C- Sometimes you need that extra help. Daniel recorded 'CD Tal-Ġenn'. We were very lucky as a band.
There's a lot of support in the Maltese music industry.
C- Yeah it's really healthy, it's true. But then again, here even if you suck people are gonna tell you you're good.
I dunno, I think there's just loads of good stuff out at the moment. We've got to a really good stage.
C- At the moment we have quite a few good bands, it's true.
Last question. If you could change one thing about your body what would it be? Just kidding. When are you playing next?!
C- Beerfest, 3rd August at 9pm on the Rock Stage, with Lucy's Last and Massacre House Party!
Can't wait. There's such a great lineup this year, will see you there!  Thank you Fuzzhoneys!!! #FuzzOn
Keep up to date with all the latest news and releases from Fuzzhoneys by following them on Facebook and Instagram! 
Entry to the Farsons Beer Festival is FREE and you can find out more about Thursday's lineup here.